In 1848, Friederich August Klessig left Saxony, Germany, and sailed across the ocean in search of land and opportunity. He made his way to Manitowoc County, where he met and married Elizabetha Wagner. They purchased 160 acres and carved Saxon Homestead Farm from the pristine Wisconsin wilderness in what is today Cleveland, Wisconsin.

Wheat was the main crop during the Civil War. Friederich was able to take advantage of the high selling price of wheat to provide for his wife and nine children. In 1870, the Klessigs diversified dairying and built the first cheese factory in the Township of Centreville.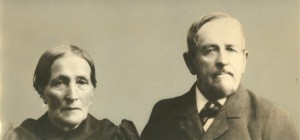 Friedrich and Elizabetha, the first generation of Klessigs on Saxon Homestead farm, embraced a future deep-rooted in tradition, social responsibility and a love of the land.
Friederich's son, Otto, and Otto's wife, Sophia, bought the farm in 1885 and added pork, lumber, and various cash crops to the farm's economic base. Their small cheese factory prospered, and they processed over 6000 pounds of milk per day. Their son, Edwin, and his wife, Alvina, became the third generation and in 1915 added cedar telephone poles, maple syrup, and apples to the list of goods the farm produced.

Edwin and Alvina had five children: Edward (Ed), Orabelle, Judy, Doris and Barbara. Ed, a fourth-generation farm boy who once sold his suit coat to pay for a ride home from UW-Madison, fell in love with the beautiful Margret Kraft, an Austrian-born doctor's daughter. In 1941, Ed and Margret married in front of the farmhouse beneath a black walnut tree that was planted shortly after the farm was homesteaded. They would go on to have eight children: Erik, Conrad, Heidi, Pauline, Elise, Frederick (Bucky), Karl, and Robert.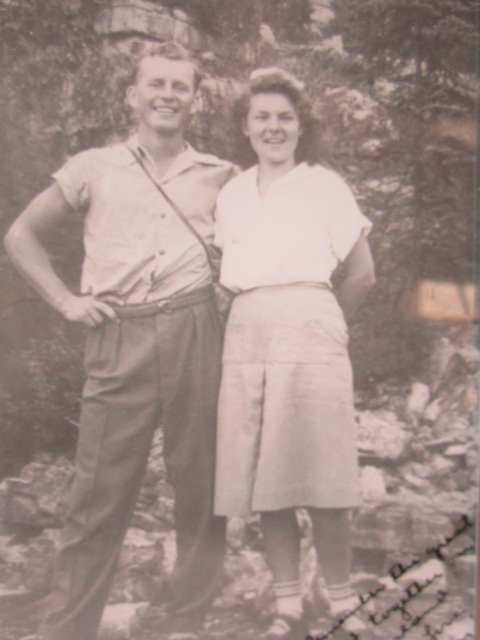 Ed and Margret instilled within their children the virtues of self-reliance, social responsibility, and stewardship.
In 1953, Ed and Margret became the fourth-generation owners of Saxon Homestead Farm. They doubled the 45 cow herd to 90 cows and moved into a totally confined free-stall milking parlor setup. In 1980, their son, Karl, and son-in-law, Jerry, entered into a partnership with Ed, and in 1989, they were joined by Ed and Margret's youngest son, Robert. The fifth-generation partners expanded the conventional confinement operation to 150 cows and farmed this way through 1990. 

They say history repeats itself, and in 1991, Saxon Homestead farmers cautiously and incrementally "step-stoned" from total confinement/conventional dairying to seasonal, management-intensive rotational grazing. Over the last three decades, we've worked to fine-tune this centuries-old technique, relying on animal power to harvest forage and make milk and meat.
Today, Saxon Homestead Farm is owned and operated by Karl and Liz Klessig and Robert Klessig and Kathleen Block-Klessig, together with their families and hardworking employees. 

Throughout the years, we continue to witness the magic of the legendary black walnut tree planted by the first generation. Valerie Klessig-Palm, a sixth-generation Klessig, said her vows under this tree in 2014, just as her grandparents did in 1941, her parents Karl and Liz in 1984, and two uncles and aunts.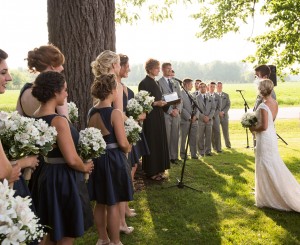 The black walnut tree still stands today, towering over the beautiful brick farmhouse on the homestead.
Watch the video below to learn more about Saxon Homestead Farm.