Throughout 2019, many farmers across the state of Wisconsin were faced with relentless rain events, delaying the planting of their crops. Delayed planting of crops usually decreases annual yields. An abundance of rain is not only hard on livestock, but also can be hard on crops. According to Wisconsin Public Radio, the number of dairy farms in the state of Wisconsin has fallen nearly 20 percent in the last five years, although the number of dairy cows in Wisconsin has remained nearly the same, resulting in fewer but larger farming operations. However, family-run dairy farms still remain the backbone of the U.S. agriculture industry.

I had spent some time with my uncle, Karl, who is part of the fifth generation of Klessigs on Saxon Homestead Farm, and asked some questions regarding this past year on our family farm.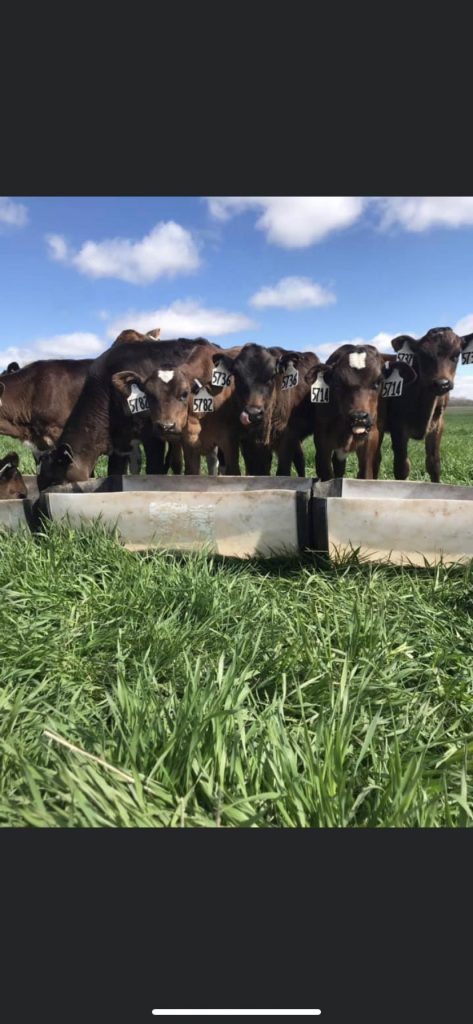 How was 2019 on the farm?
"2019 was a challenging, but good year at Saxon Homestead Farm. It was the wettest year in weather recorded history. Average annual rainfall in Manitowoc County is about 31 inches, and last year we had almost 40 inches in rainfall. In fact, many places in Northeastern Wisconsin had over 45 inches of rain. For example, Pulaski, Wisconsin had over 50 inches of rain. Because it was so wet, grazing, planting, and harvesting was much more challenging than normal. On the positive side, our crop yields were above average. We were very fortunate to have finished all of our harvesting by October 13, 2019."

What were some hardships you encountered while on the farm this year?
"During the first six months of 2019, dairy farmers had experienced the lowest milk price since 2014. Despite these very low prices, we felt very fortunate to have such great employees and a very healthy herd of dairy cows. Our spring seasonal calving had gone remarkably well, and between March 1 and June 30, 2019, we had over 550 cows deliver beautiful, healthy calves. Our herd milked well, as there was plenty of nutritious forage in the pastures they had grazed."

To provide some background, on Saxon Homestead Farm, we do seasonal calving, meaning our cows give birth during spring, unlike many farms who calve year round. When a cow seasonally calves, it is nothing short of a naturally occurring cycle. We have found that warm spring weather and green grass is the foundation for healthy animals. There is something special about being eye-to-eye with a newborn calf in a beautiful, lush, green pasture. In warmer weather, on pasture calves are able to stand up on their wobbly legs faster, allowing them to begin suckling on their mothers' teats. The colostrum within the cow's udder will provide the calf with antibodies to ensure the health of the newborn. Colostrum is a form of milk produced by cows following the birth of their baby. After the calf has had a chance to dry off and stand, they are then taken to their pen where they will be housed for the next month and a half until they're ready to go on pasture!

Are there any super awesome accomplishments Saxon Homestead made this year?
"All in all, despite the challenges, Saxon Homestead Farm had an awesome year. Beginning with our families, we know the value of teamwork. We are blessed to have phenomenal employees that round out our management team. We are very grateful that our team members work tirelessly to care for our land, cattle, and crops. When it comes to farming, the job is never quite completed. Here at Saxon Homestead Farm, we work until the last cow is milked, the last calf is fed, and the last acre is harvested. This is the nature of farming."

From everyone here at Saxon Homestead Farm, we wish all farmers a bountiful 2020 and hope the next decade brings prosperity, health, and happiness.

-Emma Klessig, part of the 6th generation of Klessigs