This holiday season, my family is sending the warmest of wishes to all those who contribute to the agricultural community. As you're enjoying your holiday meal, I encourage you to remember that the wholesome foods we eat come from America's hardworking farmers and ranchers, along with their valued employees.
Holidays bring many families together, and having delicious and nutritious foods are a must! Whether you're enjoying a farm-raised turkey, mashed potatoes with a half stick of butter, or grass-based prime rib, there are many hands involved in getting these foods from the farm to your table. A simple holiday treat plate accompanied by a glass of fresh milk can be a great way to share the importance of agriculture.
One of my family's favorite Christmas traditions is decorating sour cream cookies for our holiday treat plate. We use a cherished family recipe handed down from my maternal great-grandmother, Sylvia. As you can see in the photo of her recipe, some of the best ingredients for cookies come straight from the farm. In fact, the eggs we used in our most recent batch were still warm, having been laid that very day!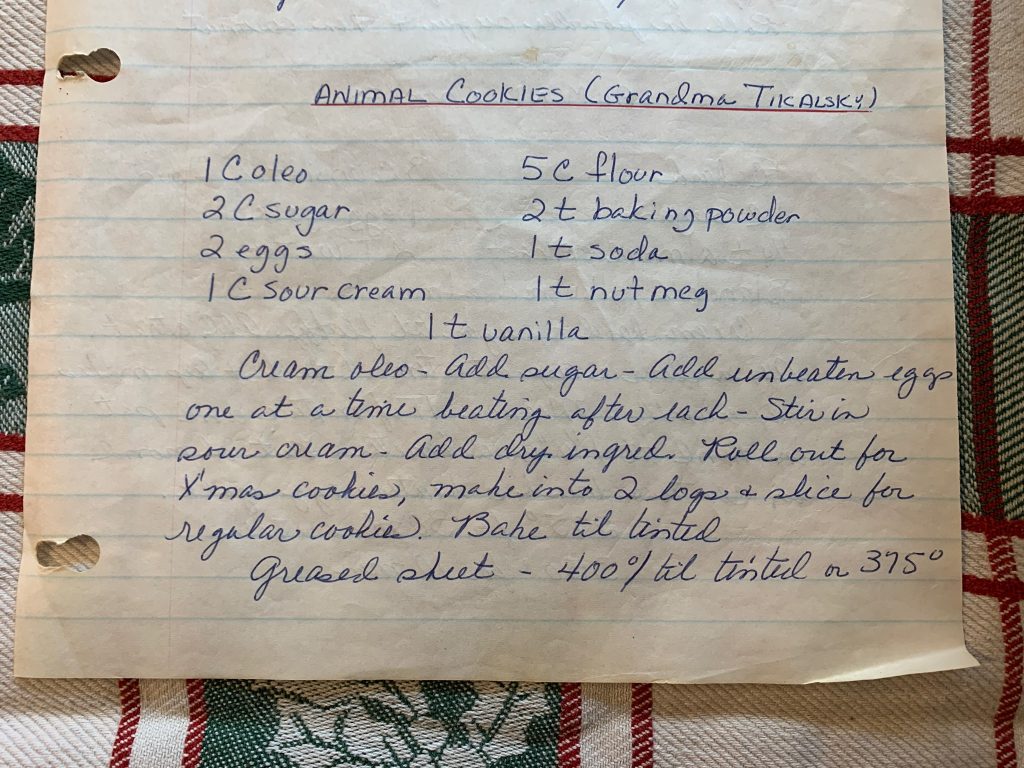 My great-grandmother Sylvia's sour cream cookie recipe is a family holiday favorite.
Operating a farm entails much more commitment than some may think. A farmer's herd needs to be tended to 365 days a year, and cows don't take the holidays off! Growing up, our Christmas morning excitement had to wait until my father was home from tending to our cows. Furthermore, cows that are ready to calve don't wait, regardless of the elements. That includes calves that are born in the middle of a record-breaking cold snap, a torrential rainstorm, or a stifling heatwave.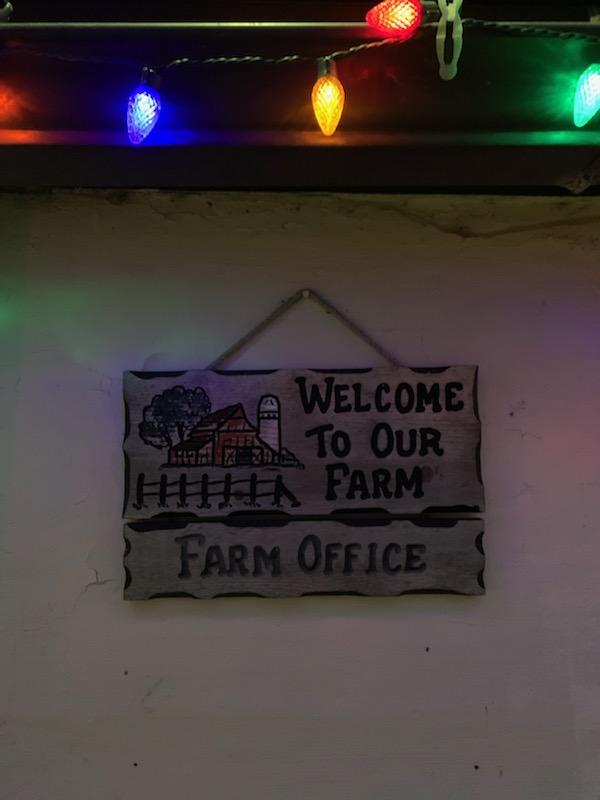 On our farm, our number-one priority is to ensure that our cows are comfortable, content, and healthy. These three variables significantly impact their milk production. On every farm or ranch, animals must produce in order to cover the cost of their feed. Dairy farmers closely monitor each individual cow's production to ensure they're producing milk to their fullest potential. Often times farmers work with nutritionists to create a custom diet for their herd.
We partner with Nutrition Service Co. Inc., out of Pulaski, WI, to craft a unique mix for our cows, which includes carefully selected ingredients from their company, brewer's grain from MillerCoors in Milwaukee, and corn silage produced on our farm. We use this Total Mixed Ration (TMR) year-round, and during the grazing months, our herd has access to all the fresh forage they need on our pastures. A rotational grazing operation adds an additional layer of commitment, as we need to maintain our pastures through thoughtful planning and land management. For example, our dairy cows need to be rotated to a new paddock every 12 hours to make sure the pasture is not overgrazed.
From everyone at Saxon Homestead Farm, we wish you the happiest of holidays and hope that the next time you pass by a farm, you take a moment to reflect on this blog post and acknowledge all those who are involved in some way, shape, or form in the agricultural community.
Warmly,
Emma Klessig, 6th generation on Saxon Homestead Farm